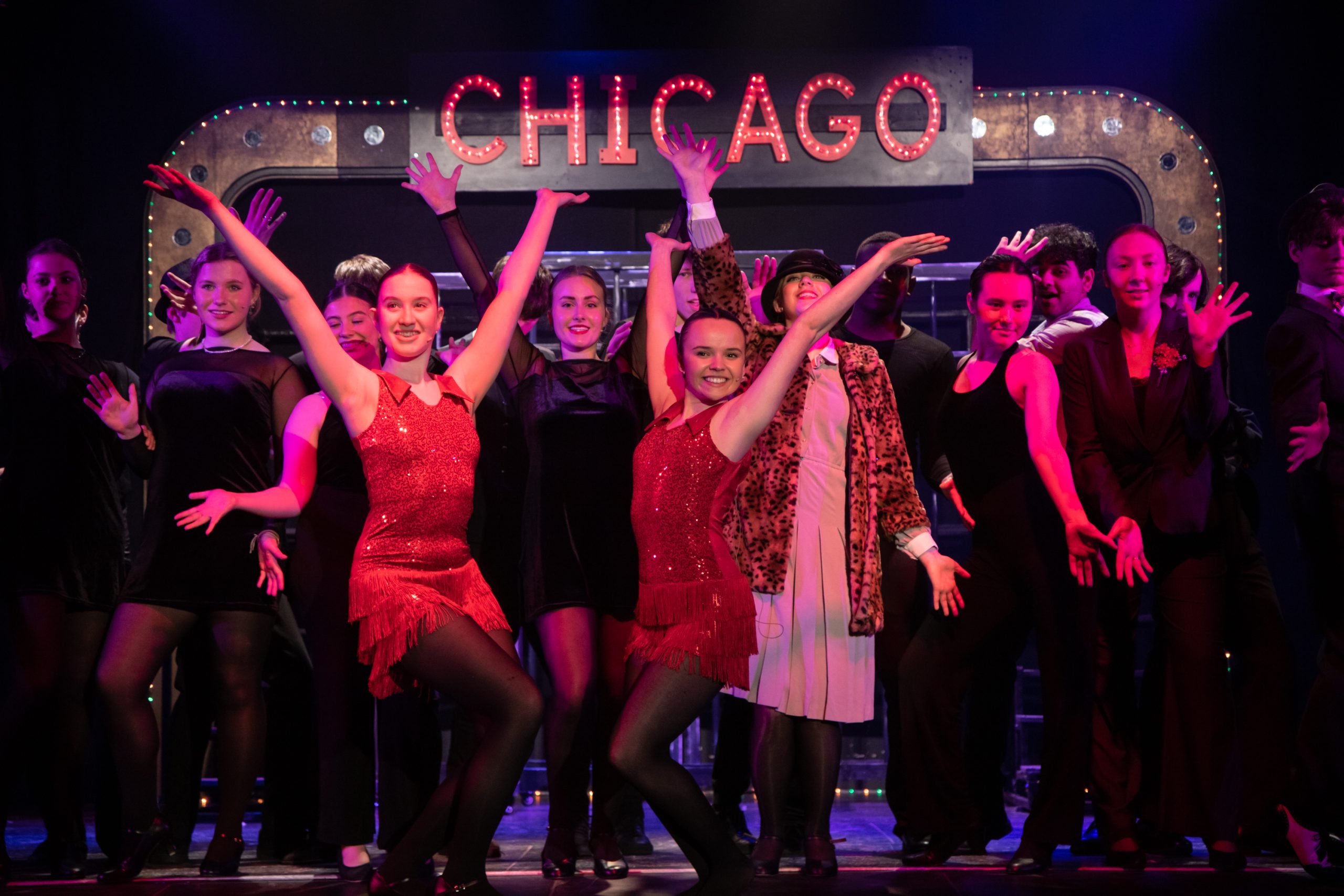 The recent production of Chicago was a celebration of everything Birkdale is about. The talented cast was accompanied by outstanding musicians, set designers and technical crew. Everyone pulled together to create something truly special.
The story is set in roaring twenties Chicago, nightclub dancer Roxie Hart murders a faithless lover and convinces her hapless husband, Amos, to take the rap…until he finds out he's been duped and turns on Roxie. Convicted and sent to death row, Roxie and another "Merry Murderess," Velma Kelly, vie for the spotlight and the headlines, ultimately joining forces in search of the "American Dream": fame, fortune, and acquittal.
There were superb individual performances from Iona (Velma), Hannah (Roxie) and Adam (Billy Flynn) to name but a few, along with a cast of pupils from across the year groups from S3 to U6. They performed one show-stopping song after another including; Razzle Dazzle, Cell Block Tango, and All That Jazz.
It was a fantastic showcase for the best of Birkdale talent, with particular mention going to our Sixth Form girls. Without their talent and dedication we couldn't have put on such a unique show. Thanks to everyone involved including East Street Sheffield for the loan of costumes and props.
News from around the school