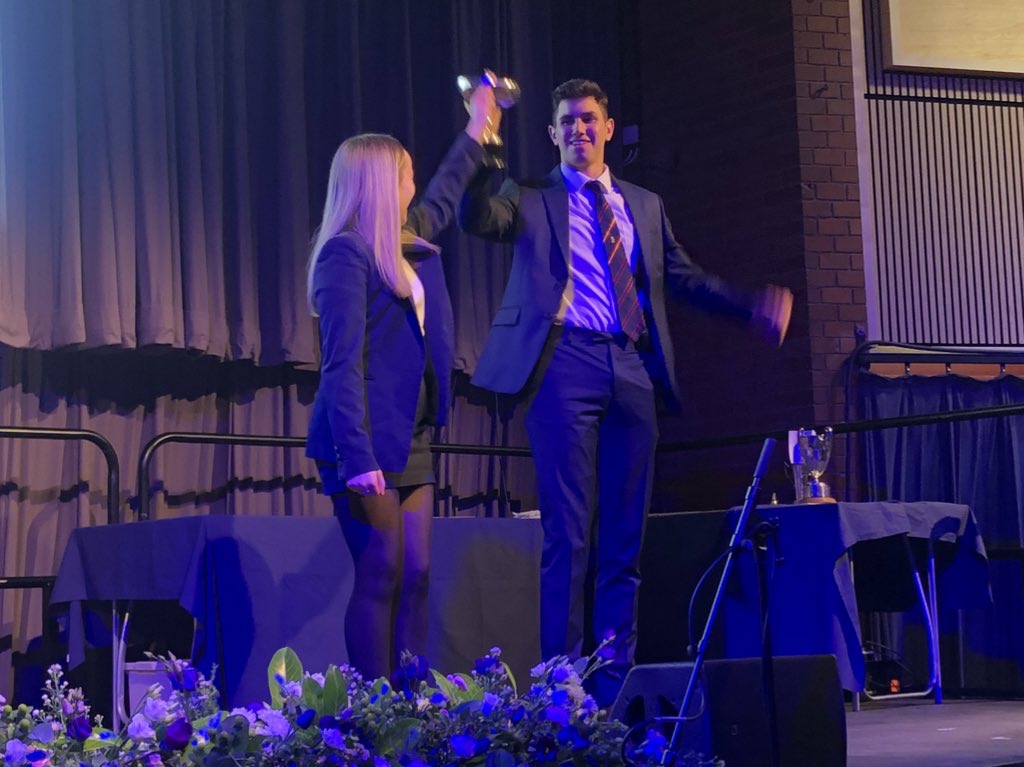 As the academic year draws to a close the Senior School community joined together for our annual Celebration and Prizegiving, to celebrate what has been achieved in the past year and all that is great about Birkdale.
Our continued vision is to provide:
Academic Excellence – the best academic education for each pupil.
Rounded Education – providing a broad range of activities that extend far beyond the curriculum.
Christian Ethos – our School values are drawn from the Christian faith: Respect; humility; Integrity; Courage and Compassion.
Mr Paul Houghton, Chair of Governors began proceedings with a speech about the forward thinking nature of the Governing body, in particular referring to the recent merger with S. Anselm's school in Bakewell. We look forward to developing this special relationship.
Mr Harris went on to summarise all of the amazing things Birkdale pupils have been involved in during the past year – from the huge number of trips, sporting achievements, drama productions and much more. He also shared the results of the recent ISI Inspection which graded the school as Excellent. Finally he gave thanks to a number of retiring staff.
Our Lower School Choir performed a spectacular arrangement of When I Grow Up from Matilda the Musical, showcasing their talent and the enjoyment they get from singing together.
In recognition of Birkdale Pupils outstanding academic achievements, effort and contribution to the school over 100 prizes were awarded to pupils.
Presentations were made by the Outdoor Education team highlighting the continued growth of participation in the Duke of Edinburgh Award – with 202 participants across Bronze, Silver and Gold awards. This equates to around 4,810 hours of volunteering and over 10,500 kilometres walked! Sixth Form students shared their life changing experiences on the 3 week trip to Nepal during the Easter holidays.
The audience enjoyed two rip-roaring numbers performed from this year's musical Chicago, a testament to our exceptional performing arts.
The Science department gave an insight into the opportunities available within their interesting and varied curriculum, such as pond dipping in the Johnson pond and the Eco fortnight initiative in Biology. Dr Jukes introduced a video produced by Sixth Form students describing their journey to the finals of the UK Rocketry competition. This encompassed a number of STEM subjects.
The Heads of School Aidan and Emily have led the school and the prefect team admirably and spoke how the school had inspired them to make the most of all of the opportunities available, and they encouraged others to do the same. They also announced the new Heads of School – Jude and Kira.
Finally, Mr King had the pleasure of announcing the much anticipated winner of the House Cup – Heeley!
Thanks to everyone who came and supported this important event.
News from around the school