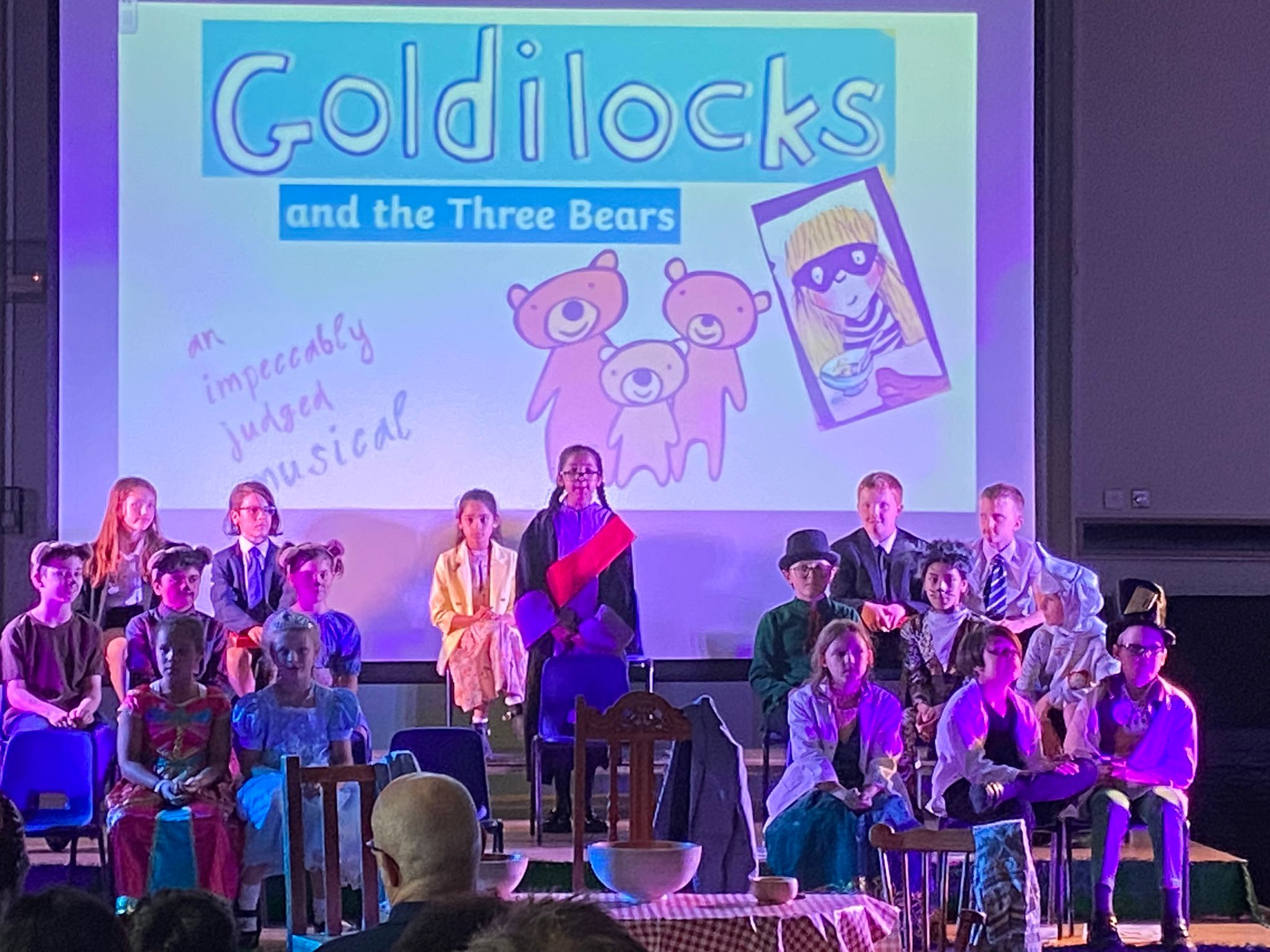 In the last few weeks the arts have taken centre stage at the Prep School with a variety of events and activities. Pupils have had a lot of fun preparing and performing their work. Here is a brief summary.
Art Exhibition
At the end of June Prep 3 children enjoyed showing off their paintings at the annual art exhibition. The children studied the artist marc Chagall and were inspired by his paintings depicting imagery from his childhood memories. They took this inspiration and thought about their own memories of early childhood, which they recorded in visual and written form. Each child made a canvas frame and stretched the canvas themselves to create their own masterpieces. The finished pieces were a credit to everyone in Prep 3.
Phileas Fogg
The Pre-Prep Summer production delighted audiences in early July. This year's musical extravaganza took us on a magical adventure around the globe with Phileas Fogg. However, there were a few surprises with Mrs Fletcher's twist on the original story of Around the World in 80 Days.
The children told us a story where the writer, Jules Verne shared some missing chapters! Our Phileas and his friends visited the long forgotten lands of "Imaginarland" and "Absurdistan"! The story is filled with colourful characters including a herd of carefully choreographed dancing dinosaurs! The children worked so hard learning their lines and singing their songs beautifully. We are so proud of their dancing, acting and confidence when performing to such a large audience.
Henry V Premiere
P4 enjoyed a film premiere event. Cast members and their family and friends were treated to a red carpet experience, cinema style tasty treats. The children enjoyed seeing the fruits of their labour.
Goldilocks
"Let the trial commence!"
Prep Drama club performed the Roald Dahl classic, Goldilocks. The cast told the tale of the sweet and innocent Goldilocks who stole porridge from under the snouts of the self-respecting, harmless Bears. Goldilocks was put on trial for her crimes. The Jury had to decide (but who will have the last laugh?).
Congratulations to all pupils who participated in these wonderful events.
News from around the school