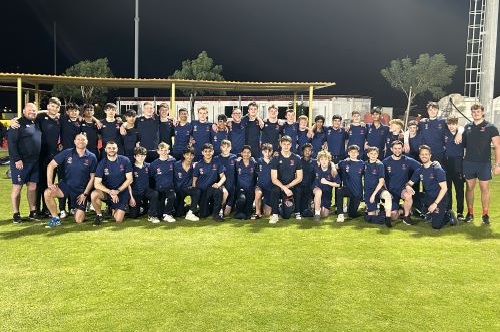 Over the February half term, 35 pupils and 6 staff embarked on a cricket tour to the UAE.
Over the course of the week, the three teams took part in 15 fixtures, winning a third, including games against Rajasthan Royals Academy, Dubai International Academy and Zayed Academy. They also came up against two other English touring schools in Lancaster Grammar and Kingston Grammar.
In and around all the cricket, the pupils were also able to enjoy multiple excursions such as going to the top of the Burj Khalifia, a day at Yas Waterworld, a visit at Sheikh Zayed Mosque and cycling around YAS Marina GP circuit.
The week was topped off with a tour meal and awards, with prizes given out for most improved player and team tourist of the week.
The whole week was thoroughly enjoyed by everyone, with lots of memories and friendships made along the way.
News from around the school