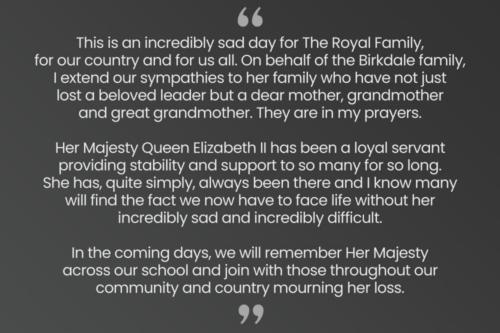 This is an incredibly sad day for The Royal Family, for our country and for us all. On behalf of the Birkdale family,
I extend our sympathies to her family who have not just lost a beloved leader but a dear mother, grandmother
and great grandmother.
They are in my prayers.
Her Majesty Queen Elizabeth I has been a loyal servant providing stability and support to so many for so long.
She has, quite simply, always been there and I know many will find the fact we now have to face life without her, incredibly sad and incredibly difficult. In the coming days, we will remember Her Majesty across our school and join with those throughout our community and country mourning her loss.
News from around the school